Tap Inspect lets you brand and personalize your entire client experience without spending hours learning special tools. We make it simple to stand out from your competition and project a professional image. It only takes a few moments to set up and start wowing your clients and agents.
As a home inspector it is all about how we present ourselves as a professional to our clients and their agents. Your customer's experience is what sets you apart from the competition and makes that happen
Even the most knowledgeable inspector can fail if they don't deliver an amazing customer experience.
It's easy to think your report is your entire customer experience but it is only a small part. Your client's experience starts with their initial and continued communication with you and continues well after the inspection results are shared.
Your Company and User Profiles
Your Company and User Profiles are the first stop in personalizing your client's experience. Your profiles are what puts a face on your business and makes it easy for your clients and agents to relate to you.
The simple step of completing your profiles makes a huge impact on your clients experience. It takes the nearly empty experience to a fully branded and personalized experience.
Personalize Your Messaging
For most of our clients, they do not hear from us until they either meet us at the job or when we deliver the inspection results.
How we communicate with our clients and their agents makes a huge impact on how they see us as a professional. Tap Inspect default Messaging is a huge step to doing that for you. You can start with the defaults and make changes over time.

If you are using Autopilot there are even more Messaging events that keep everyone involved in the job up to date in everything.
Client Portal
Your clients, and their agents, interact with your inspection reports, agreements, invoices, and attachments to your jobs on their Client Portal. It is a special web page specific to a particular job and is created as soon as you confirm an Autopilot job or when a non-autopilot job is shared.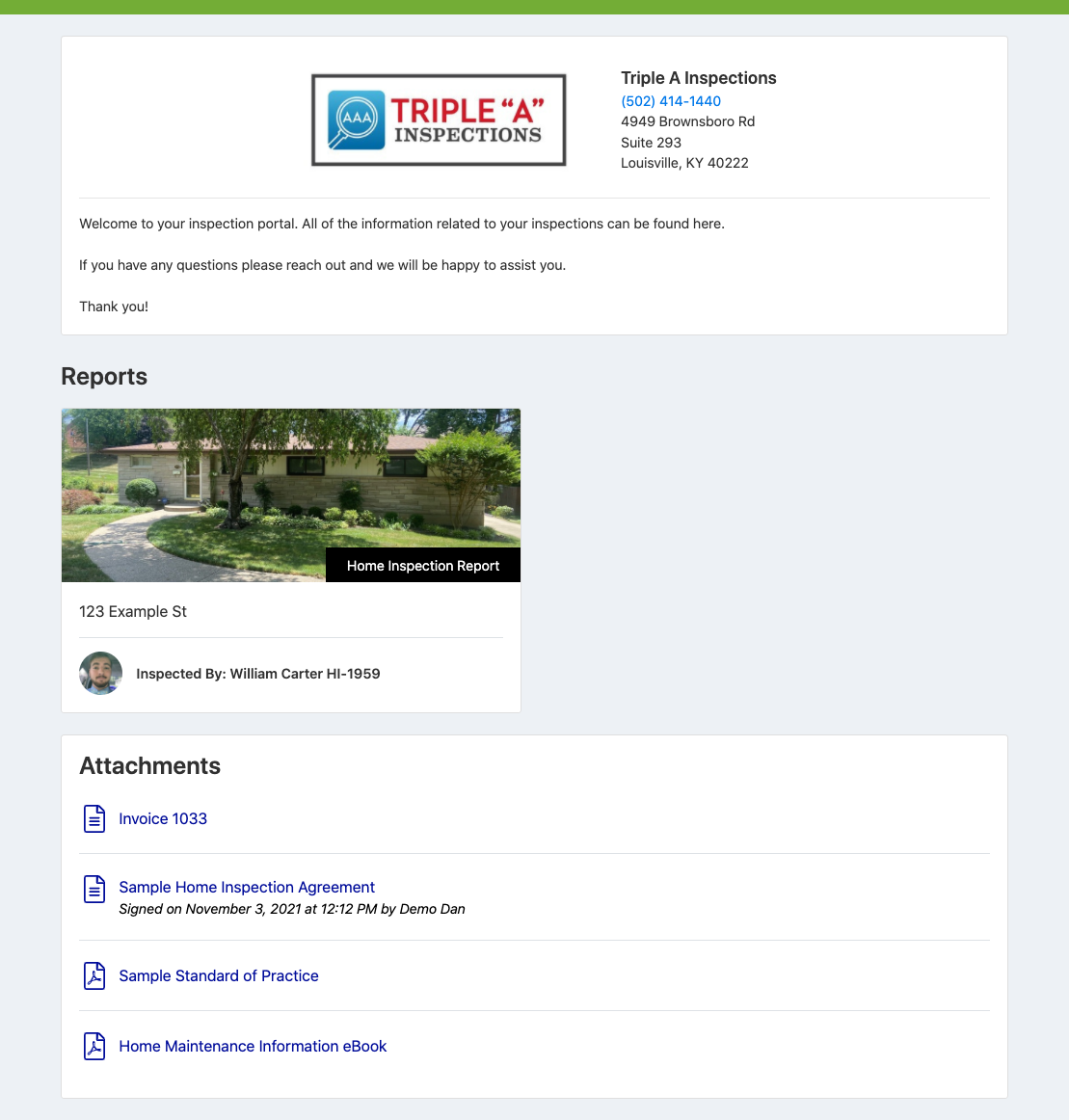 Since the Client Portal is a web page it has been designed to be just as user friendly when viewed on a phone, tablet or computer. Your Tap Inspect Company Profile and Client Portal settings are used to control the layout and the appearance of the Client Portal.
Reports
Your Reports are displayed as interactive web pages that are opened from the Client Portal. Tap on any report tile in the client portal to open that report.
Tap Inspect Reports are designed to look great when viewed on a phone, tablet, or a computer. Your clients, their agents, or other people you have shared the results with can easily pull up and refer to the report from any device they are using.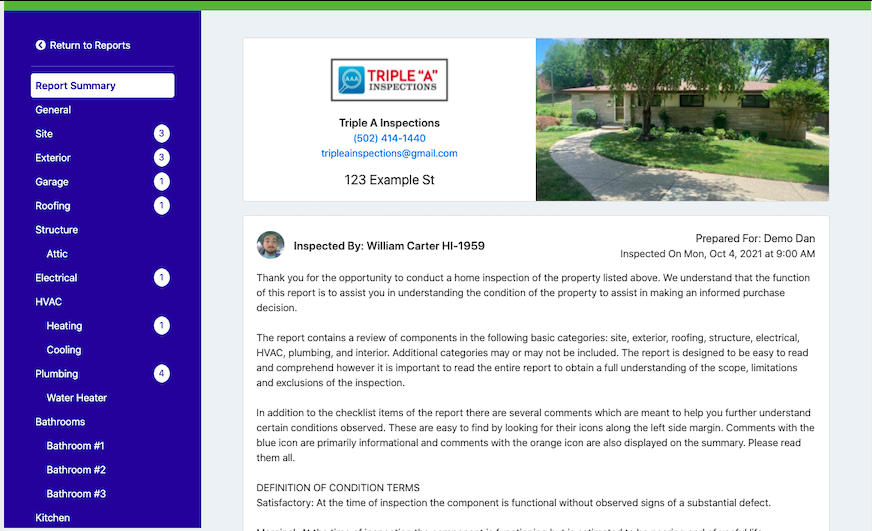 Your Tap Inspect Company Profile, User Profile, and Client Portal settings are used to control the layout and the appearance of your web reports. Be sure to complete these settings so they reflect your identity and your branding.
Next Steps
You should now have a good idea of how some of the pieces fit together to help you stand out as a home inspector with Tap Inspect.
Now it's time to put that knowledge into action with our Getting Started Guide. These simple and quick steps will get you up and running in no time.