You can access your web account from the web browser on your phone, tablet, or laptop. We recommend using Chrome, Firefox, or Safari.
Tap on Sign In on the main Tap Inspect webpage.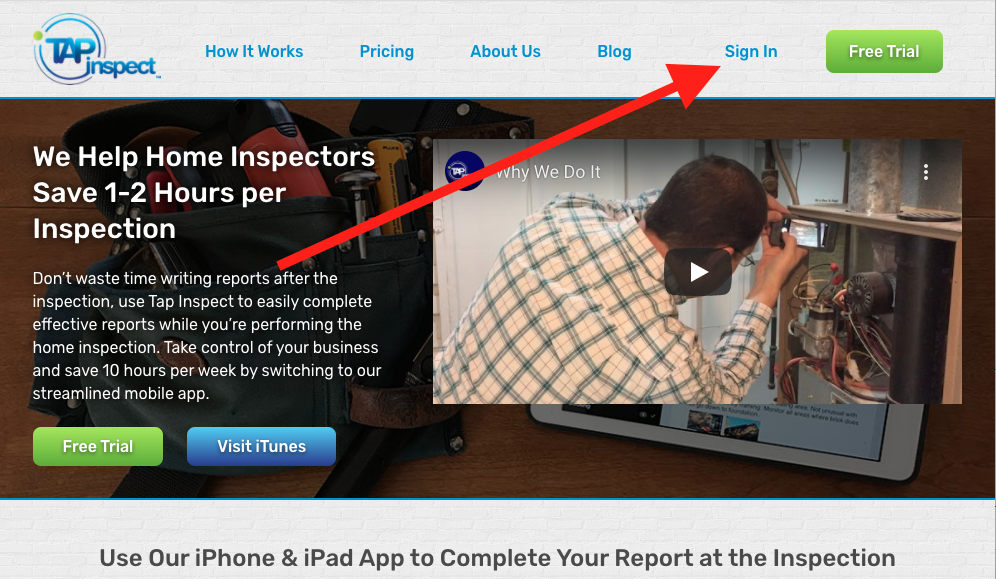 Or go directly to https://app.tapinspect.com/login from any web browser and login with the same email and password you use with the app. Tap on Need help signing in if you do not remember your password.