Tap Inspect Payments can be used by either you or your client to process a payment on an invoice. Regardless of who is using Tap Inspect Payments the virtual terminal operates essentially the same.
Client Experience
Your client will open the virtual terminal when they tap Pay Now at the bottom of their invoice.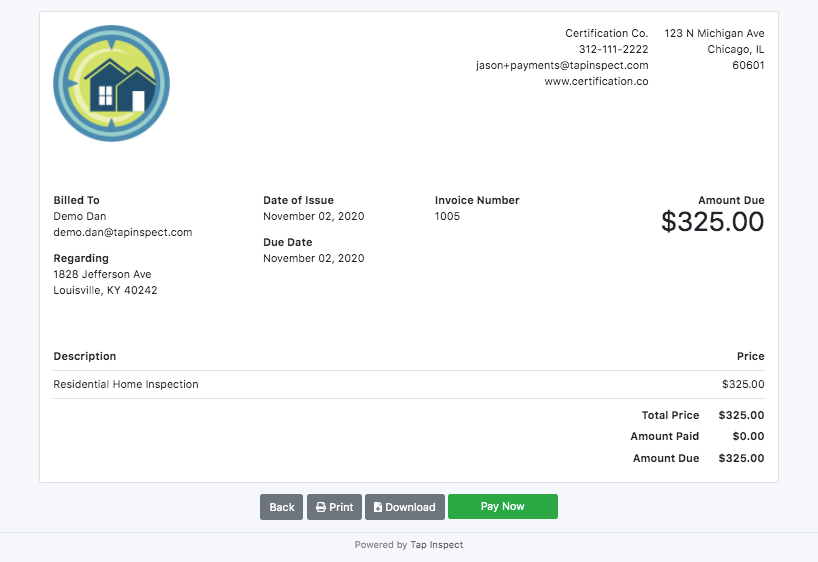 The client will see the Bank payment method displayed first since that will charge you the lower processing fees.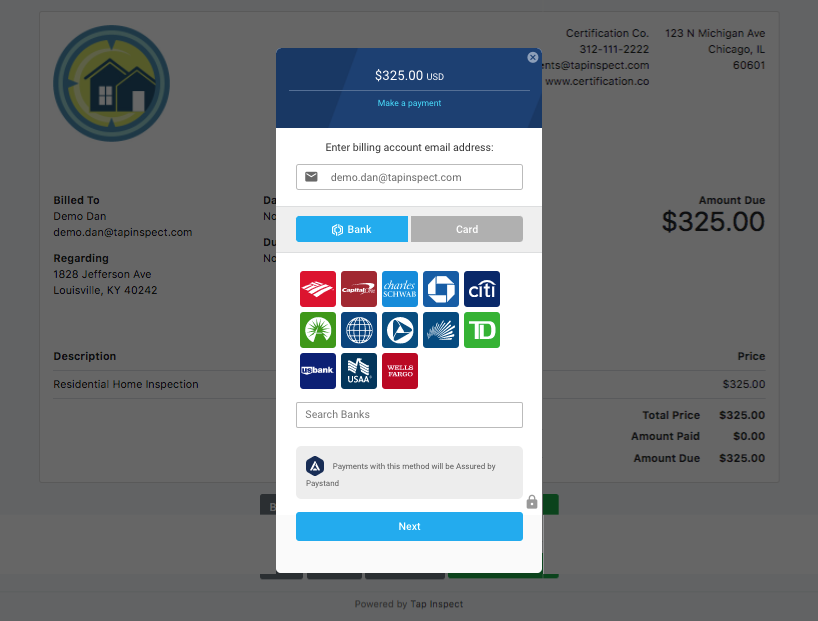 When your client taps on their bank icon they are asked to login to their bank to complete the payment.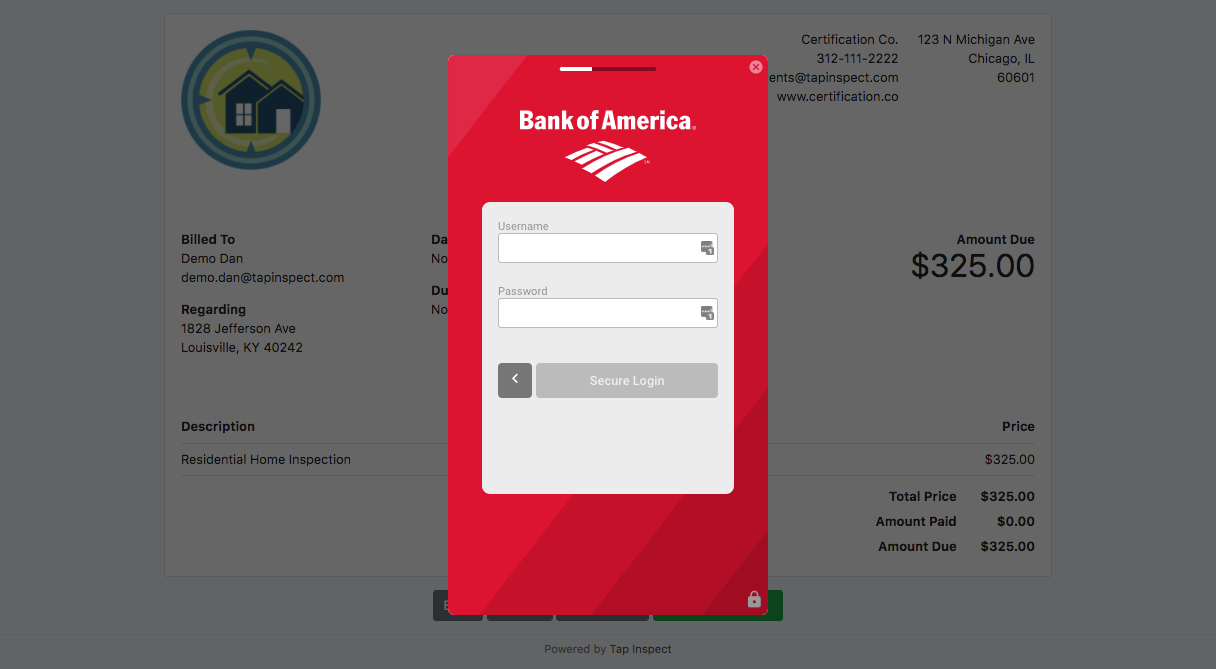 They can easily opt to pay with a Card as well.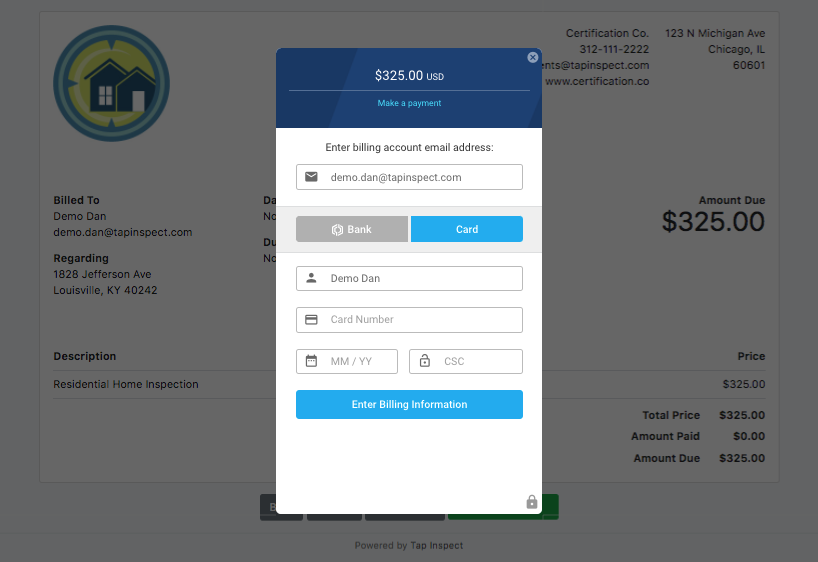 When the payment is complete the invoice will be marked as paid.
Your Experience
You can use the virtual terminal to collect payment from the Job details page before the job, while at the job, or after the job. This makes it easy to get payment in person or over the phone. Tap Add Payment below the invoice to open the payment menu and tap Pay $xxx Now.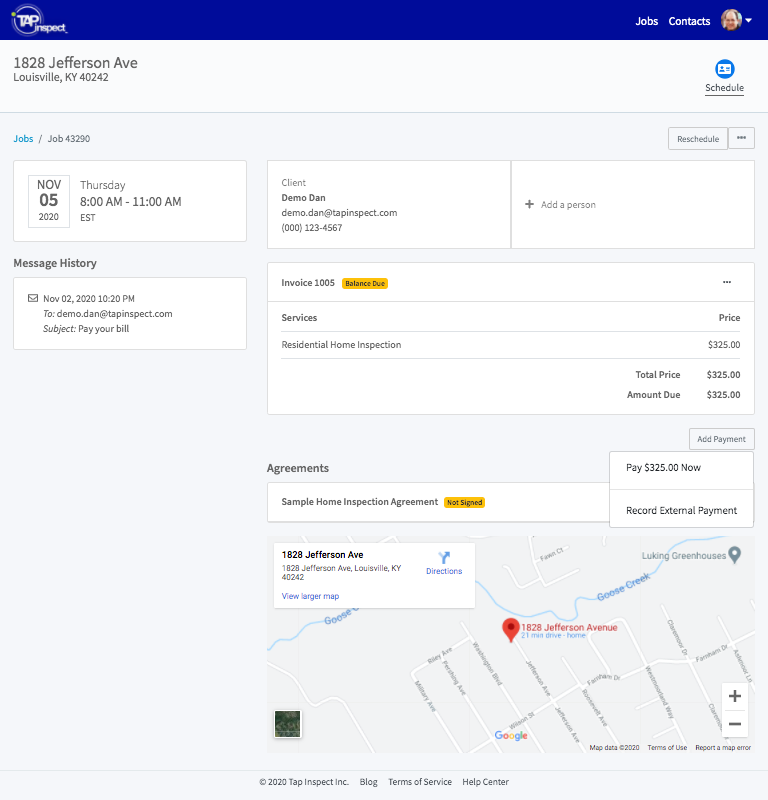 The same virtual terminal will be displayed but it will default to Card since it is likely your client should not be willing to provide their banking login credentials.