Once the Invoicing feature has been enabled an invoice will be generated when a Job is confirmed. The invoice will list any Services that have been added to the Job, their associated costs, and any discounts applied. If sales tax has also been enabled those amounts will also be listed.
The invoice details are listed on the Schedule tab of the job. To record a customer payment to the invoice tap Add Payment.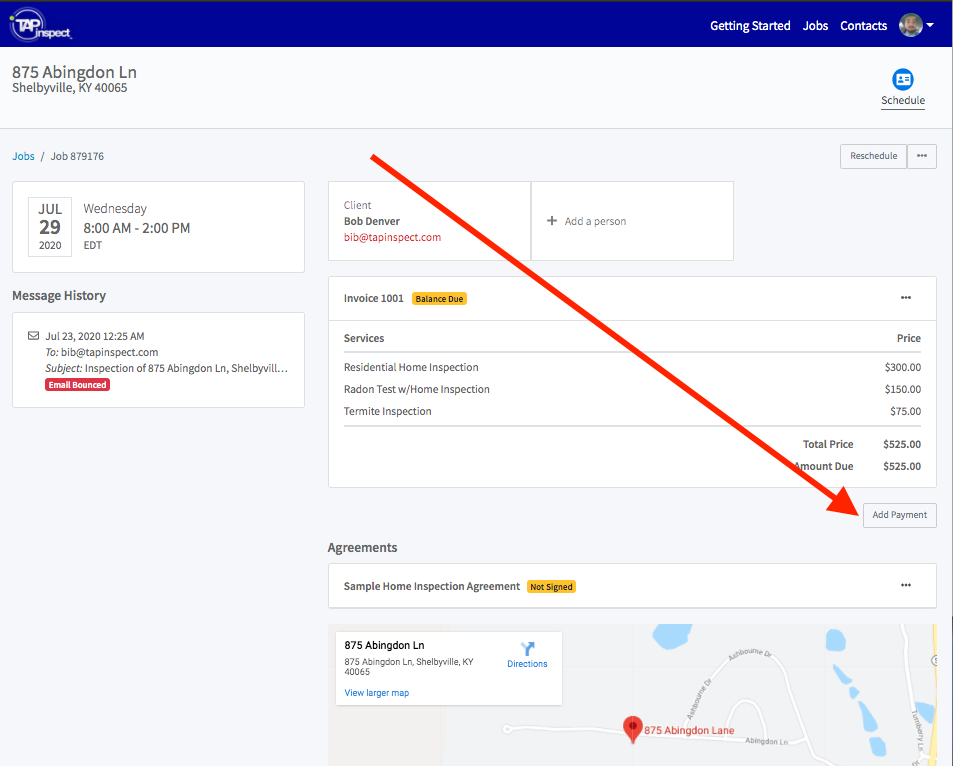 The Add Payment window will appear with the Amount Due and the current date as the Transaction Date pre-filled. Select the Method of payment and record and note about the payment.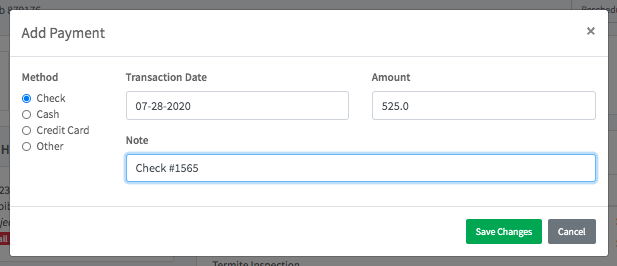 Once a payment has been added the invoice details are updated.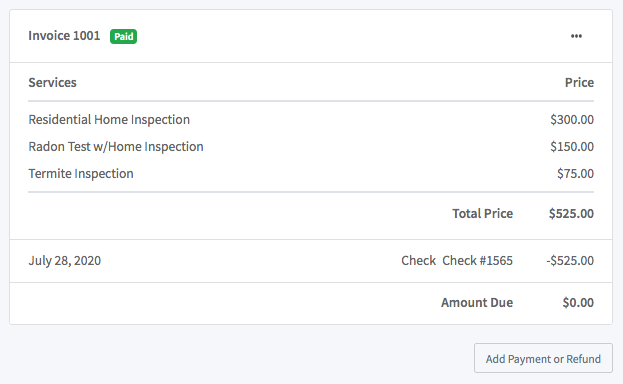 And the invoice document will show as paid.