***Please note, the ISN integration is not compatible with the new app experience. The instructions below only apply to the legacy version of the app.
If you have selected ISN's Website under the I want clients and agents will pickup their reports up from: option of the ISN Integration, a new option will appear in the iOS application when you go to publish a report. This option will only appear for reports that are associated with an order in ISN: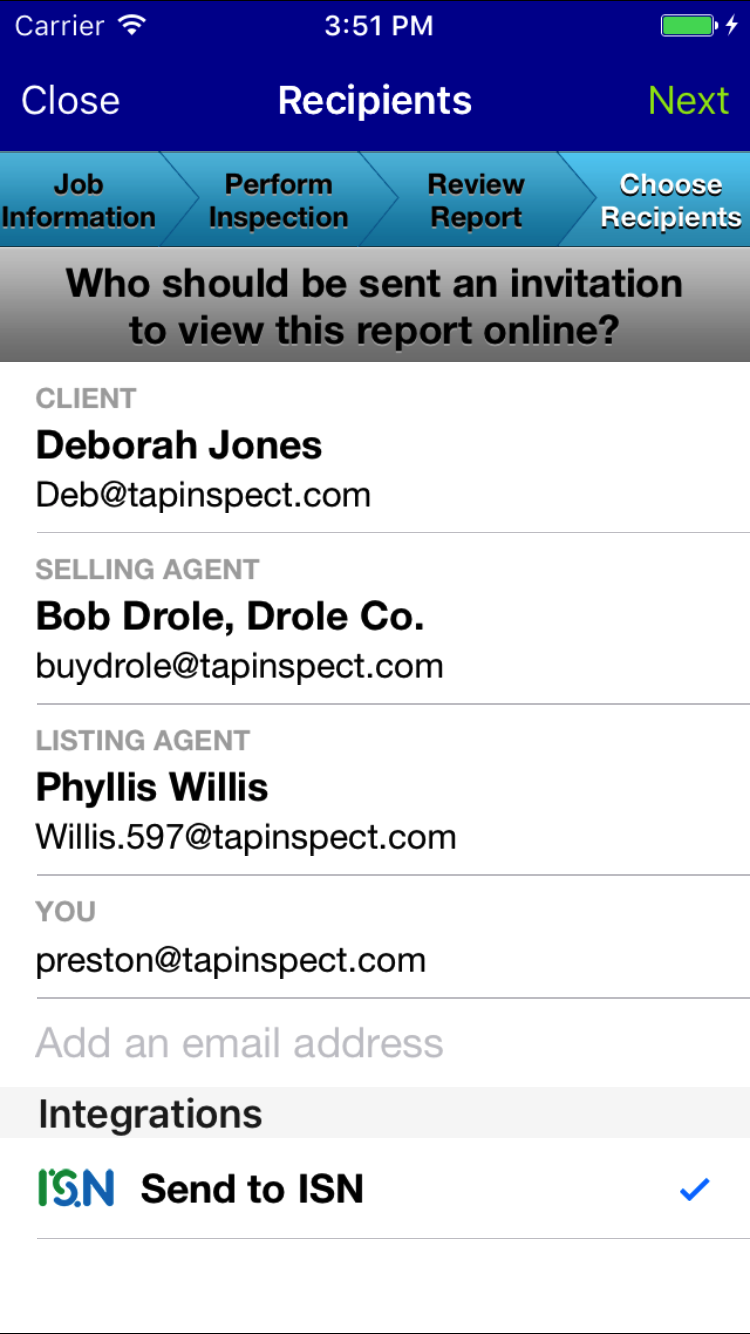 By default, report PDFs will only be sent to ISN. If you desire you may also check the email address of someone in the report when publishing. Those people will be invited to pick up the report from Tap Inspect's website in addition to ISN.
Also by default, Tap Inspect will not mark ISN orders as completed. You will need to log into ISN's website and do that yourself. If you would like Tap Inspect to also mark orders completed when you publish a report PDF, you can do so on the integration settings screen by changing the value of the drop down box Tap Inspect should mark ISN orders as completed when to the value you desire.