You can manage your Tap Inspect subscription and update your credit card from your Tap Inspect web account. Tap on Subscription in the user menu or go directly to your Subscription page.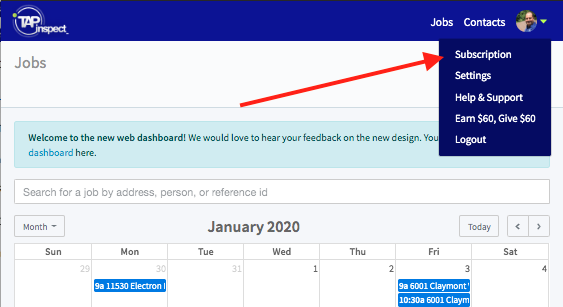 Team and Unlimited Plans
If you are subscribed with our Unlimited or Team plans you can update your card information from your Subscription page. Tap on Update card below the Billing Method.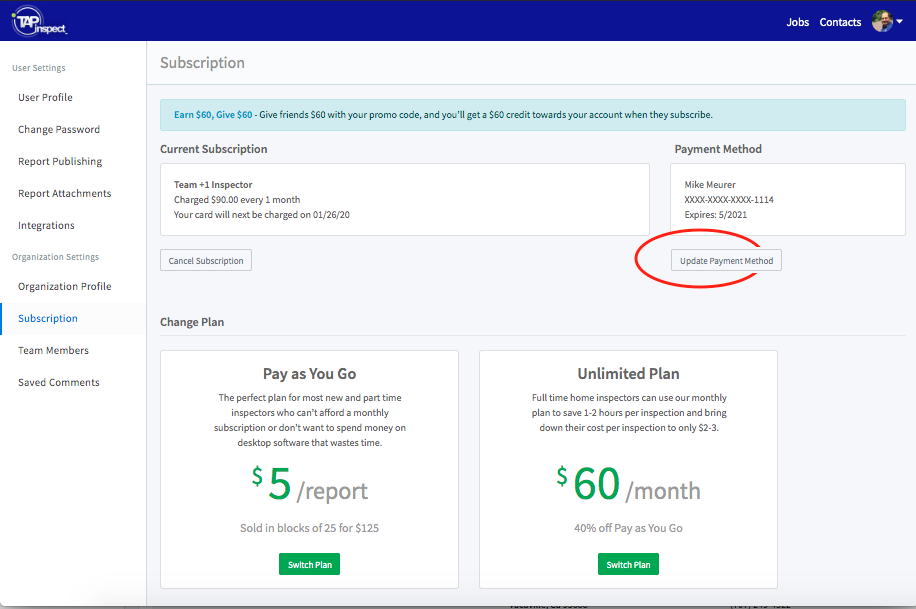 Pay as You Go Plans
Updating your credit card while on the Pay As You Go plan the Subscription page is a little different than with the Team or Unlimited plans.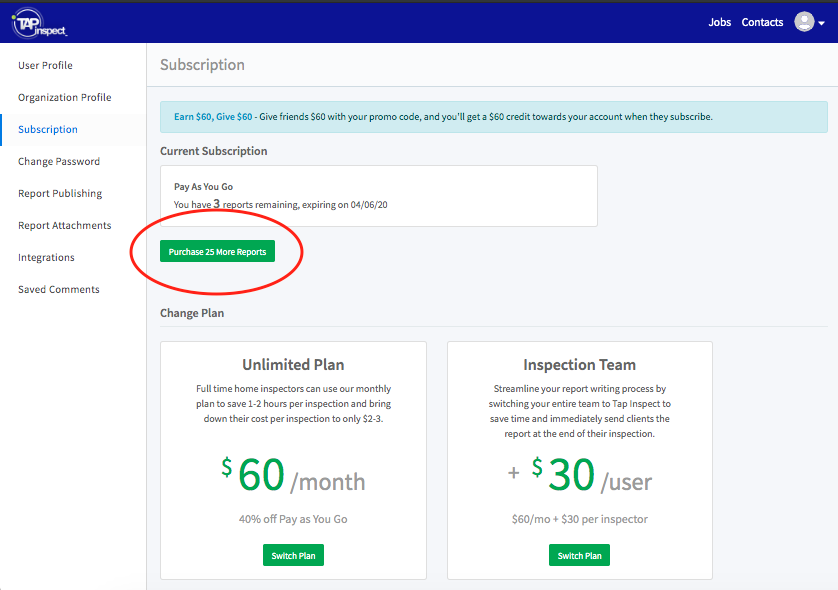 Most of the time you will only be updating your card info if you are purchasing more reports as a Pay As You Go subscriber. You must first tap on Purchase 25 More Reports to open the Checkout page.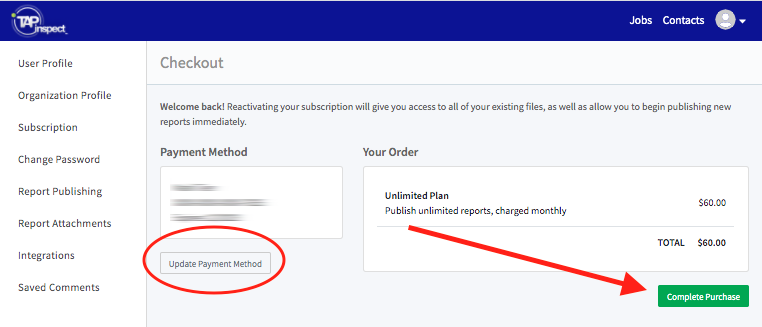 On the Checkout page tap on Update card below the Billing Method.