Tap Inspect is designed to help you schedule, inspect, review and share professional home inspection reports. Before you can do that it's important to understand what Tap Inspect Jobs are and how they work in your account.
As we continue getting started, and as you continue working in and becoming more familiar with your account, you'll see that you have a lot of customization options. For now, we'll just stick to the basics.
This is the second step to getting started with Tap Inspect. In this step, you'll learn what makes up a job in Tap Inspect and how it is more than just an inspection report.
Get to Know Jobs in Tap Inspect
Home inspectors get hired to perform some kind of service for their clients. Usually a service like a home inspection. In the course of providing that service, you will schedule the job, perform the inspection, review your results, and finally share those results with your client.
Most home inspectors think in terms of reports. A client hires you, you go do the inspection, and then you deliver the report. In Tap Inspect, a job is much much more than just a report. A job is where everything about that job is saved and viewed.
Tap the Demo Dan job from the Jobs Dashboard in your mobile app to open it. This is a special job that has been set up for you and has most of the inspection observations completed so you can see what is possible in Tap Inspect.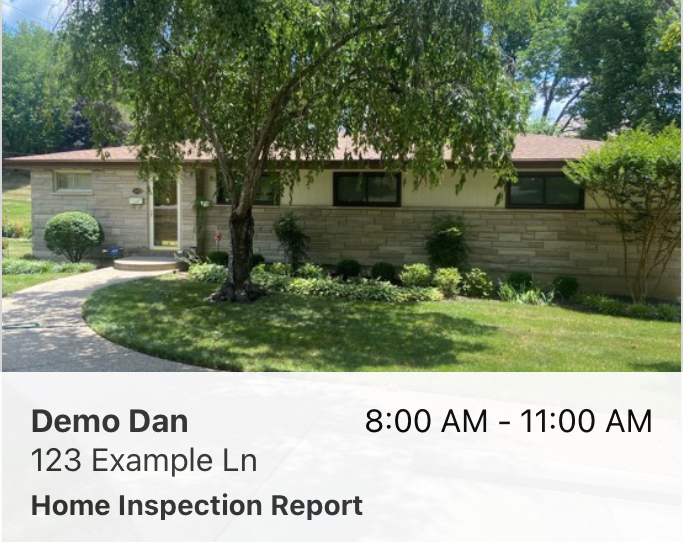 The tabs at the top of the screen guide you throuh the lifecycle of the job. This helps you schedule, inspect, review, and finally share the results of the job.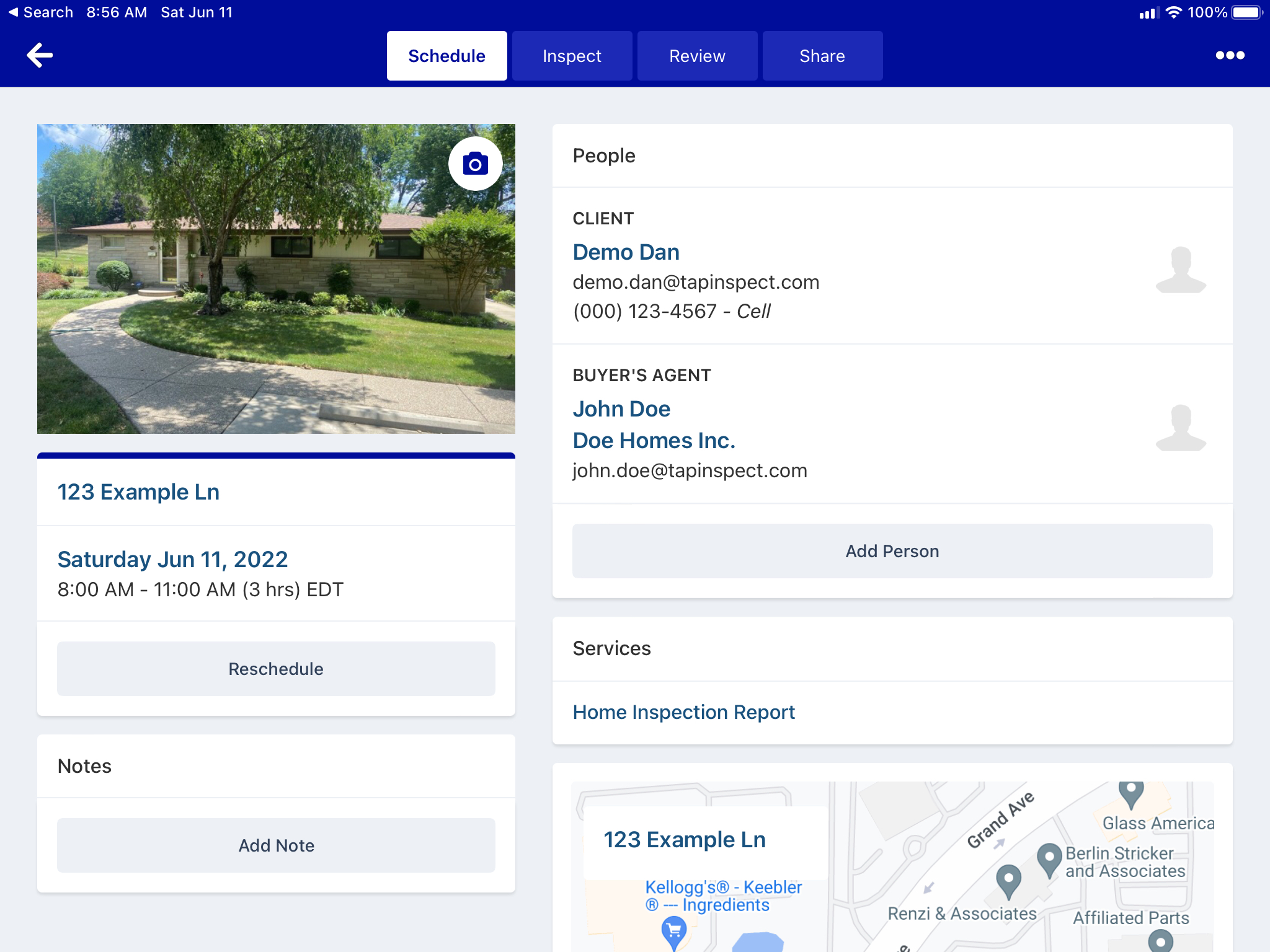 Everything about this job is available at a tap. Tap on the inspection address or inspection date to make changes. Tap on a person to edit their contact information or add a new person associated with the job. Tap to add private notes to remind you about special concerns the client may have or special conditions like gate codes or pets that may be in the house.
Next Steps
As a best practice, you will want to add all the job details possible before heading out to do the job.
PRO TIP: Having the correct address, date/time, and the names, emails, and phone numbers of all the people will save effort and confusion when it's time to share the results.