For Tap Inspect to fully operate as designed we request a number of permissions from your devices operating system. You are asked permission when you first use a feature that requires a permission. This article explains what each permission is and how Tap Inspect uses that permission.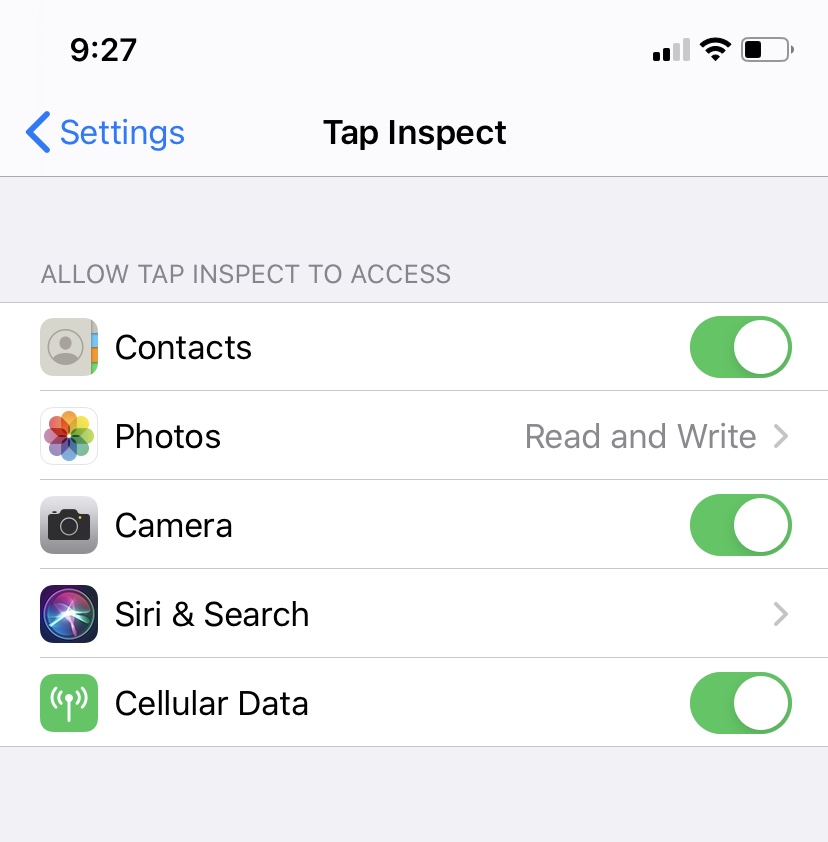 Contacts
Allowing access to your Contacts lets Tap Inspect use and update the people in your contacts. This can make it easy to add people that your work with often to jobs.
Photos
Allowing Read and Write access to your Photos lets you add photos from your camera roll to a Tap Inspect report. It also lets you save photos from a report to your device.
Camera
Allowing Camera access lets you take photos inside the Tap Inspect app.
Siri & Search
Tap Inspect does not currently use Siri & Search. We tend to leave these in their default states.
Cellular Data
If your device has cellular data you will see this option. Allowing Cellular Data access lets Tap Inspect synchronize and connect to the internet while you are using the app. If this option is available we strongly encourage allowing access.