Whether you're inspecting a large property or training a new inspector, you may need to schedule more than one inspector on a single Team job.
The steps are the same as if you were scheduling a Job for your Team, the only difference is that you have to choose one person to be the Lead Inspector.
The Lead Inspector's name will be on the final client-facing reports and Messaging if you've opted for Messaging to come from the inspector.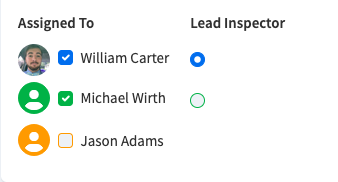 This video walks you through the steps of adding multiple Inspectors to a Job.