Notes are a powerful tool in Tap Inspect to keep track of any miscellaneous information about a Job that doesn't belong in a report. Notes are available for every subscription type, but they are particularly helpful for Teams.
No matter what type of Team you have, you can use Notes to seamlessly communicate between team members in the office and the field. Team Owners can make Notes on any inspector's Job, and inspectors can make Notes on the Jobs assigned to them.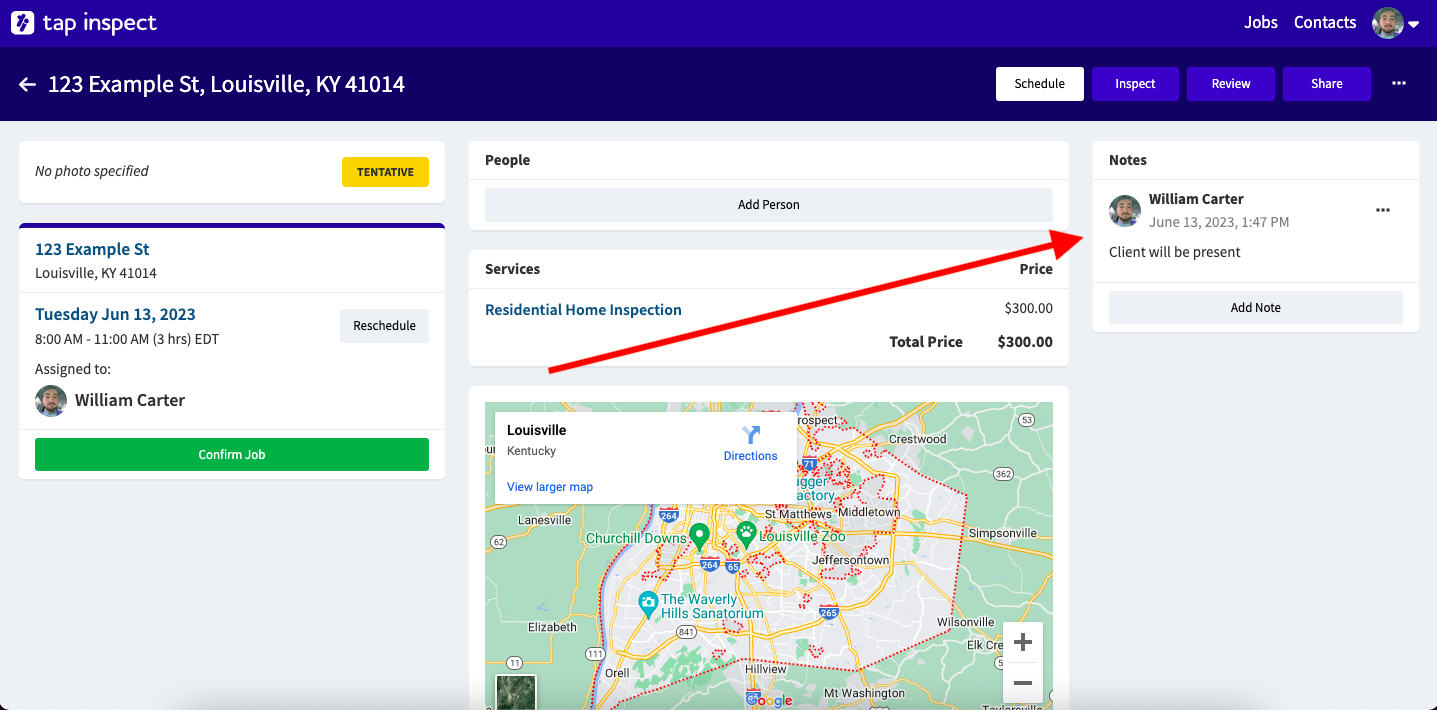 Follow these steps to add a Note to a Job.
Open a scheduled Job in the mobile app or your web account.
Tap Add Note.
Add your text, then tap Add Note.
Your note will be displayed with your name, profile image, and the time the note was added. This can be viewed by anyone on your team who can see the Job, but it will not be visible on any client-facing communication.