You can manage your Tap Inspect subscription and update your credit card from your Tap Inspect web account. Tap on Subscription in the user menu or go directly to your Subscription page.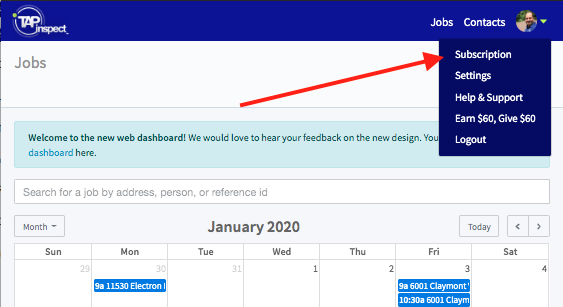 Reactivate a Cancelled Subscription
From the Subscription page of your web account tap on Reactivate Subscription.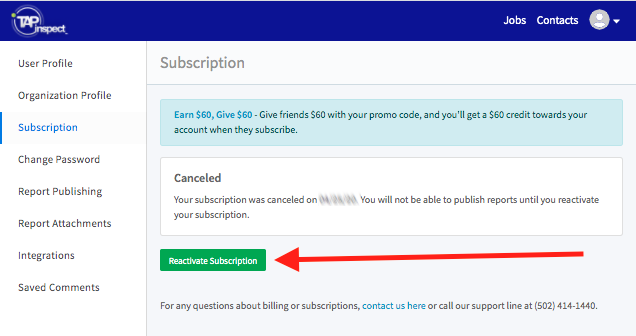 Update Payment Method and Confirm Purchase
The system will attempt to charge the previous payment method you provided. Make sure you tap on Update Payment Method if it needs updating or your subscription will not reactivate.
Tap on Complete Purchase to confirm your reactivation.