If you would like to add extra text to the bottom of the page in your report PDFs (such as your company contact information), follow these instructions.

First, open the template you want to use. If you use more than one template regularly, you will need to follow these steps for each template.
Tap the Template Options button to reveal the menu shown below: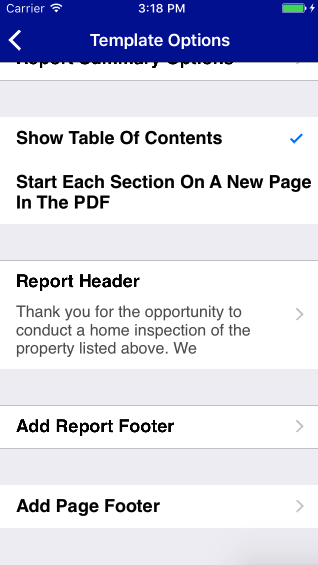 Tap on the Add Page Footer button and type in whatever text you would like to appear at the bottom of your report pages. This text will appear on every page except for the title page of your report.  
When you are happy with the text you have entered, close the template. Any new report you create from this template will now have the text you specified at the bottom of the report pages.